ExportWiz Screenshots

ExportWiz helps you see your data the way you want - in as little as 4 simple steps. If you need to specify more detail you optionally specify filters, view or full text query. Need more detail than that... modify the report definition and you'll find many other options including email scheduling and much more.
| | |
| --- | --- |
| 1. Choose one or more databases | 2. Choose one or more forms |
| 3. Choose the fields you want to export | 4. Optionally select the output format and click OK |
A report definition document opens from which you may save the chosen options and then click the "Run Report" button. Results may be displayed immediately.
| | | |
| --- | --- | --- |
| Optionally filter data based on criteria you set | Specify the output method, all, by views or notes formula | Optionally specify views to export |
| | | |
The main ExportWiz screen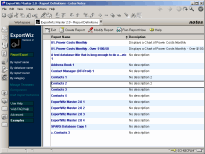 When you need to specify more detail than the wizard provides you modify the report definition. You'll find many other options including email scheduling and much more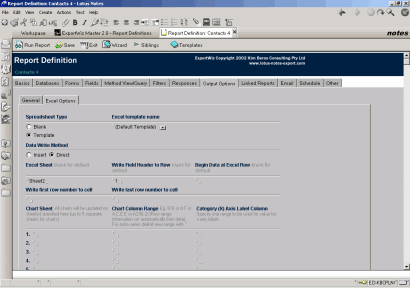 | | | |
| --- | --- | --- |
| ExportWiz is the affordable way to avoid all that tedious mucking about with your data. | | |